The increasing demand for safe food by consumers opens up great development opportunities for clean agriculture. Clean and safe agriculture is not only a suitable trend but also a sustainable development trend to respond to climate change.
What is clean agriculture?
Clean agriculture is understood as a system of agricultural management and production, avoiding or minimizing the use of synthetic fertilizers and pesticides, minimizing air, soil and water pollution.
According to the evaluation criteria of the Ministry of Agriculture and Rural Development, a clean agricultural project is a project that produces agricultural products that meet one of the following criteria: be granted a Certificate of satisfaction of food safety conditions according to regulations; projects implemented at production and business establishments that are granted certificates of agro-forestry-fishery production and business establishments meeting all food safety conditions as prescribed; projects of enterprises granted certificates of high-tech agricultural enterprises according to regulations; agricultural product production project granted VietGAP certificate; New investment projects in clean agricultural production applying national or international equivalent good agricultural production practices (VietGAP, GlobalGAP,...).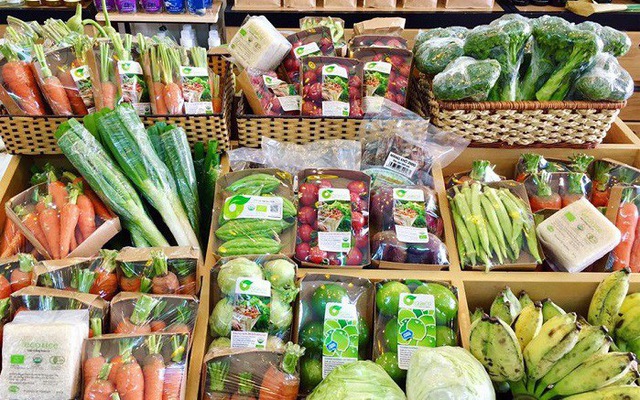 Why is clean agriculture the right direction?
Meeting consumers' demand for clean food and food: The situation of dirty food, food of unknown origin is rampant, and serious diseases (cancer) related to dirty food increase, causing consumers to increasingly interested in safe products for health. Developing clean agriculture is a right direction to meet the great demand for clean food.
Reducing negative impacts on the environment: with farming methods that minimize the use of chemicals (such as pesticides, chemical fertilizers, pesticides) to help minimize the negative impacts of production activities to the environment of land, water and air.
Bringing great benefits to farmers: clean agriculture increases the quality of products, thereby pulling up product prices, helping farmers increase income and gain consumer confidence.
Government encourages the development of clean agriculture
Over the years, the Government has issued many policies on production, business and product processing to encourage the development of clean and safe agriculture, and to encourage businesses to invest in clean agriculture. Some policies can be mentioned such as: Decree 109/2018/ND-CP dated August 29, 2018 of the Government on organic agriculture; Decision 01/2012/QD-TTg dated January 9, 2012 of the Prime Minister on a number of policies to support the application of Good Agricultural Practices in agriculture, forestry and fishery.
The Government has determined that developing clean agriculture with high technology is the country's strategy in the context of international economic integration. Along with the general trend of the world, the creation and application of science and technology in agricultural development helps to improve competitiveness, expand markets, raise incomes and protect the health of producers. consumers. Decision 176/QD-TTg dated January 29, 2010 approving the project on developing hi-tech agriculture until 2020 is a move that shows the government's strong support for clean agriculture.
According to statistics of the Ministry of Agriculture and Rural Development, as of 2018, there are 40 agricultural enterprises applying high technology and producing products that meet technical standards and are granted certificates. effect. In which, there are 12 enterprises in the field of cultivation, 19 enterprises in the field of fisheries and 09 enterprises in the field of animal husbandry.